We believe in b

eing transparent, and as we are not part of a franchise, we can offer competitive deals and prices

.
We are not Vat registered so prices are all inclusive. Payments can be made in cash, cheque or card payment.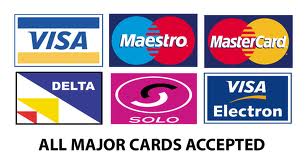 For a FREE Quotation or to book an appointment with one of our team, please feel free to contact us on  077 63 63 0004

Our prices are inclusive of all cleaning products and labour with

NO VAT
Pricing Policy
We understand that there will be times when you need to change or cancel an appointment. All we ask is that you call us giving at least 48 hours notice.
In the event that you are unable to give us notice we may have to charge a small fee to cover our costs as follows:
48 hours notice-                                                 No fee
36 hours notice (& not re-booked)                   Fee is 25% of original booking cost
36 hours notice (but re booked )                      Fee is 10% of original booking cost
Less than 36 hours notice & not re-booked    Fee is 50% original booking cost
Less than 36 hours notice but re-booked        Fee is 25% of original booking cost
Copyright protected by Digiprove © 2011-2013 Lisa Ward